AMAG: Creating a High-Performing Team Environment
---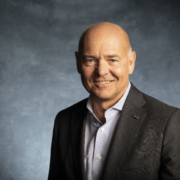 Morten Hannesbo
Group CEO, AMAG
"We called Simon Vetter from Stand Out International to work with the executive team to help us form a strong, winning team. We worked intensively in monthly sessions to ensure strategy alignment across the group, improve trust between business units and their leaders as well as work together to create a high performing team environment. The results are very encouraging. The hands-on leadership development approach and tools provided by Simon Vetter have proved very valuable for AMAG."
The rather mature automotive industry is faced with a number of challenges; new ways of buying mobility, new technologies in vehicles, decreasing demand for diesel engines, consumers' demand for e-mobility for the masses, and strong competition with declining margins, just to mention a few.

In a response to these challenges we decided to create a new organizational structure, the Synergy Holding, to enable us to be faster, more agile and more focused. The increased complexity and decision making in the matrix organization called for much better collaboration and cooperation between the business units.

In 2017, we called Simon Vetter from Stand Out International to work with the executive team to help us form a strong, winning team. We worked intensively in monthly sessions to ensure strategy alignment across the group, improve trust between business units and their leaders as well as work together to create a high performing team environment. At all times progress was measured and we established a system for accountability which has supported the group's performance at the same level as individual performance.

The results are very encouraging. The financial performance in 2018 was the best in the company's history with a market share in excess of 27% (Swiss new car registrations). In 2019 the financial performance was further improved while market share was increased to over 29%.

The hands-on leadership development approach and tools provided by Simon Vetter have proved very valuable for AMAG. We will extend the partnership with Simon Vetter into 2021 to include leadership development for various business units and next level managers.